Banquet Catering Hall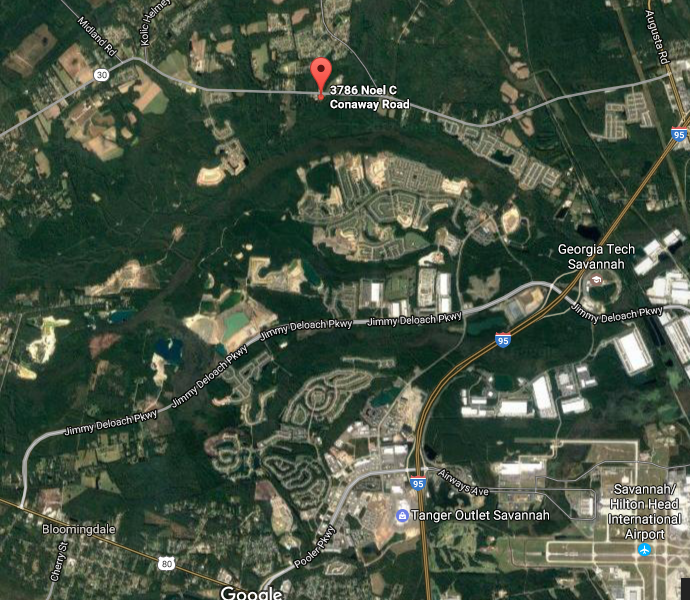 Savannah GA August 2017, Your vision for success could be realized right here in this 7,904 sqft free standing building positioned on a 2.01-acre lot. The estimated $6.07 sqft debt service on this property is an affordable payment with room for nice profits. Located on busy Hwy 30 (3786 Noel C Conaway Rd 31312). Accessible from either direction of the highway the property is in an excellent location.  More than 25,000 cars travel this road.
"There are two types of people who will tell you that you cannot make a difference in this world: those who are afraid to try and those who are afraid you will succeed." – Ray Goforth
This banquet facility is one of the largest in the area. With this property, you can host an event as intimate or elaborate as you want. The great thing is that it is now available for you to own. The building can accommodate 300+ people.
Uses for this site include Restaurant, Music Venue, General Retail Space, Health Spa, Gym, Church or Office Space.  It also has a potential for Medical Office, Veterinary Office or Health Facility. It is an excellent location with high traffic flow. The estimated $6.07 sqft loan payment on this property contributes to your ability to achieve a good cash flow. Check with your lender to be sure or contact us about financing options.
Are you looking for a large banquet hall with office space? We invite you to check out this building and property! It is a great facility for Catering, Weddings, Banquets, Proms, Parties, Class Reunions, Anniversaries, Bar/Bat-Mitzvahs, Sweet 16, Fashion Shows. It is also excellent for Corporate Meetings, Receptions, Baby Showers, Etc..
Built in in 2013, this banquet hall/meeting facility it includes office space and ample parking.
You, the new owner, could boost your revenue returns on this investment. Enjoy multiple streams of income by offering different services. Through your preferred relationships with outside vendors such as photography, catering, DJ services and flowers/decorations,  you'll be able to strengthen your position in the industry. Your facility could also offer in-house wedding and event coordinating services.
"Doing the best at this moment puts you in the best place for the next moment." – Oprah Winfrey
About the Banquet Catering Hall Facility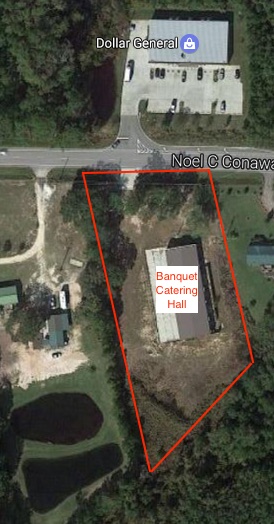 Located only minutes from Pooler, West Chatham and Effingham communities. Built just four years ago the building designed for meetings, banquets, and employee training classes is unique in this area.  This property is in a great location for servicing the Pooler and Effingham area.
The property is currently zoned B-2. It is Stucco/Masonry construction with central heating/air and 400 amp power.
This spacious building has an unfinished kitchen ready for custom build out to your specs.
Reason For Selling:
The current owners built this facility as a training center for their other company and to also be used as a banquet/event facility. The current owner no longer needs it.
Current Loan estimate
Estimated debt service on this property is $6.07 sqft.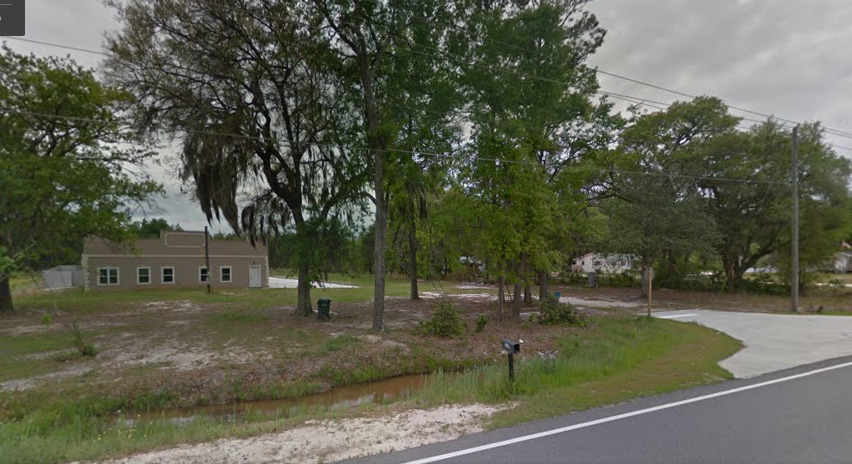 Seller financing is available to qualified buyers.
Whether it is a gala event with hundreds of guests or a small intimate gathering of friends, family. You and your facility can meet the needs and facilitate many wonderful memories. Hosting treasured celebrations including weddings, vow renewals, engagements and anniversaries build lasting memories.
Perfectly positioned this facility is ready for you to deliver a beautiful and memorable reception. You could accommodate ceremonies and receptions from 20 to 300+ guests. Whether you are hosting a birthday, an anniversary, a religious milestone, a bridal or baby shower, or simply a family gathering, this property can provide the perfect setting for a special occasion.
Businesses, corporations and non-profits companies from around the area can utilize your facility as a resource for planning sessions, financial meetings, small trade shows, conferences, employee training sessions, holiday gatherings, and as a reward for outstanding employee performance.
Contact us for details and a tour. Come and see the features that are available at this event facility including Ballroom, Office Space, Bridal Room, Changing Rooms, Storage and Ceremony Space.
People who own and run banquet halls help create memories. Owning a banquet facility is an asset and can increase opportunities for many businesses including caterers, marketers, party planners and more.
Host many events here including, weddings, retirement parties, corporate meetings, celebrity events, elaborate fundraisers.  Even small conferences and conventions or other planned events create lasting memories that accumulate for facilities like this. You don't have to be a caterer, party planner, or event manager. You can rent your facility out to those who are, while you sit back and enjoy the benefits. The event planning industry is also expanding to new levels! This property is ready and waiting for your vision!
What unique opportunities does this area offer?
The Savannah area is a very robust and growing economy. Military,  tourism, ports and manufacturing all contribute to the high economic growth. That recent growth is strengthening our local economy.   Don't just take our word for it watch this short video presented by the Savannah Harbor-Interstate 16 Corridor Joint Development Authority – Savannah Area Business Video Link.
Don't worry about failures, worry about the chances you miss when you don't even try. Jack Canfield
Keywords: Banquet/Catering Hall