Dry Cleaners for sale,
this business includes two locations with drive-throughs and 24-hour drop chutes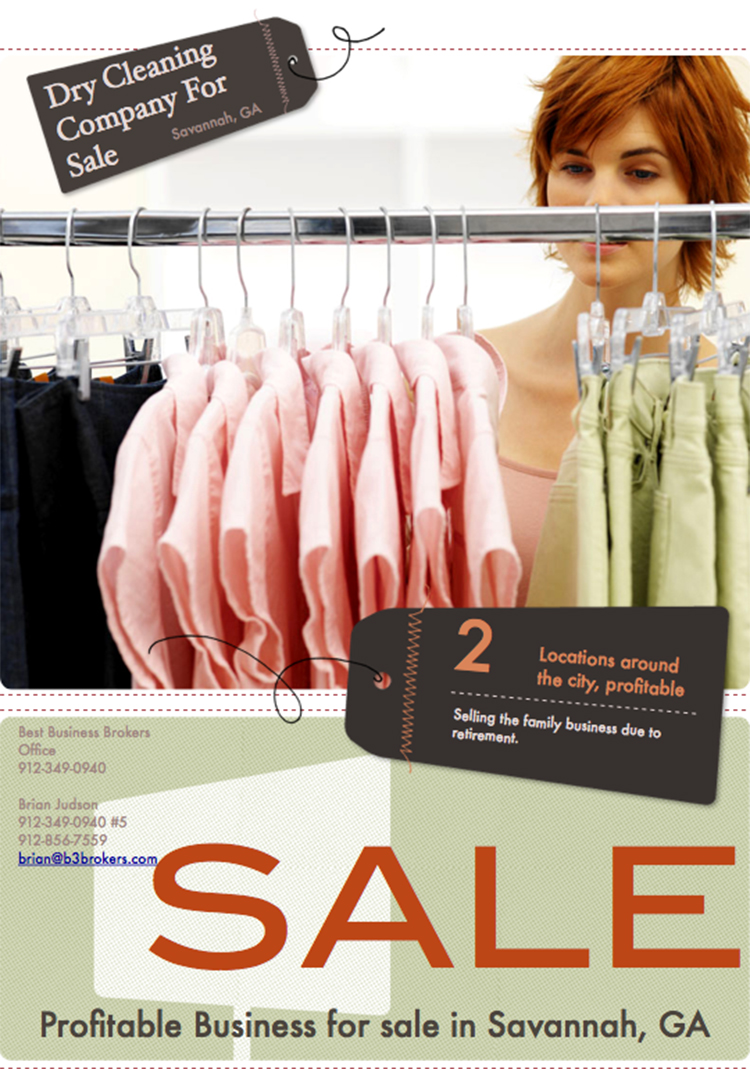 Savannah Business for Sale, this dry cleaner is an existing business with ongoing sales making it a great opportunity for anyone interested in being their own boss. The multi-generation business offers consistently high-quality dry cleaning with prompt, dependable service. This dry cleaner has established accounts making it a great bargain in August 2017.
Only those who play win. Only those who risk win. History favors risk-takers. Forgets the timid. Everything else is commentary. Iveta Cherneva
Business Description
The sale of this business includes two locations: 1 Plant + 1 Drop store. Established for 22 years, the current owner has owned it for 16 years. The fully equipped facility and drop location are both in super locations! The sellers have replaced much of their major equipment in the last 12 months. This dry cleaner is the only facility of it's kind serving a growing upscale area.
Facilities:  The stores benefit from excellent visibility, prime locations, easy access with drive-throughs at both places. Contemporary buildings. Modern equipment. 24 hr drop chutes. Dry Cleaning Equipment is in good condition and well maintained. Five years remain on current lease with tenant option to renew for another five years.
Competition: The Savannah area is a strong and growing economy with military, tourism, ports and manufacturing being all growth industries strengthening our local economy. Savannah also draws retiring homeowners from all over the country seeking the moderate climate, scenic waterways, and pristine golf communities.
Growth & Expansion: An excellent opportunity for a hands-on entrepreneur or a couple to own their very own dry cleaners/laundry in a coastal Georgia City.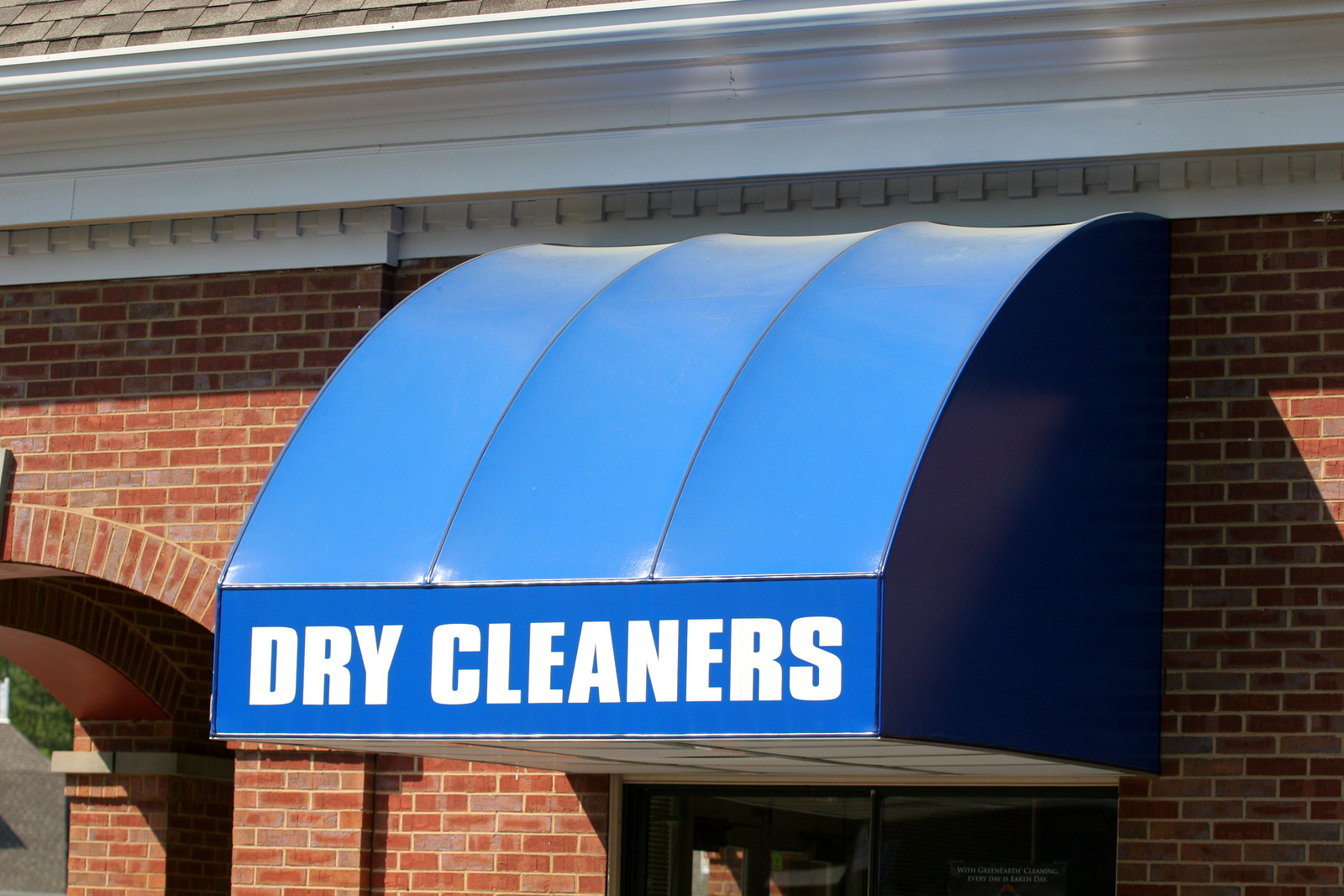 What unique opportunities does this area offer?
The Savannah area enjoys a very robust and growing economy and as of July 2017, there is no end in site. This can be attributed to the military,  tourism, ports and manufacturing industries, all contributing to the high economic growth. This historic and consistent growth has resulted in a continued to the strengthening of our local economy.   Don't just take our word for it watch this short video presented by the Savannah Harbor-Interstate 16 Corridor Joint Development Authority – Savannah Area Business Video Link.
"The secret of success in life is for a man to be ready for his opportunity when it comes."– Benjamin Disraeli
Financing: Seller may consider owner financing up to 10%
Support & Training: Seller will be available for up to 30 days and available by phone for a reasonable time after closing. Most of all the long term employees will also help make the acquisition a smooth transition.
Reason for Selling: Looking forward to retiring
Summary
Asking price:  $555,000 (Furniture / Fixtures and Inventory / Stock included) Dry Cleaning Businesses
Sales revenue: $536,609
Cash Flow: $157,283
Years established: 22 years
Employees: 2 FT, 8 PT
Location: Savannah GA area
Other information
Support & Training: Seller will provide training
Owner financing: Some Owner Financing May be available.
Inventory: Included in asking price
Real Estate: Leased
Building SF: 3,470
Lease Expiration: 6/1/2021 they are renewable
Furniture, Fixtures, & Equipment (FF&E): Included in asking price
"Don't wait. The time will never be just right." – Napoleon Hill
The information above was furnished by the seller and must be verified by the potential buyer with their legal and financial advisors Best Business Brokers (Broker) or its agents have not verified the information and make no representations as to its accuracy, reliability or completeness.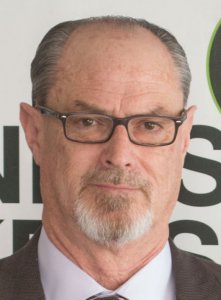 Brian Judson Senior Business Broker 
Best Business Brokers
www.B3Brokers.com
912-349-0940 Ext 5
912-912-856-7559 cell
Brian@B3Brokers.com
5815 1/2 Waters Ave
Savannah, GA 31404
Member GAR & RCA