Fort Stewart, GA (Liberty County)
Seller Financing Available on this High Profile Corner 
"Twenty years from now you will be more disappointed by the things you didn't do than by the ones you did. So throw off the bowlines, sail away from the safe harbor, catch the trade winds in your sails. Explore. Dream. Discover." — Mark Twain
This is a winning corner in a great city!
Grab instant visibility in a booming community with tons of young families, military, and college students. Shaded, .885-acre, this is a high profile corner lot at a major intersection. Close to largest Army base in Eastern U.S. and to multiple government offices. Summer of 2017 is the right time!
The property includes 6,000+/- sq. ft. building.  It has room to grow and it may be possible to add high access with adjacent lots now for sale.
This must-see location can be sold with or without current onsite business. Call Dean Burnette at (912) 349-0940 to learn more.
What unique opportunities does this area offer?
The Savannah area is a very strong and growing economy with military, tourism, ports and manufacturing being all growth industries strengthening our local economy.   Don't just take our word for it watch this short video presented by the Savannah Harbor-Interstate 16 Corridor Joint Development Authority – Savannah Area Business Video Link.
"The way to develop self-confidence is to do the thing you fear and get a record of successful experiences behind you. Destiny is not a matter of chance, it is a matter of choice; it is not a thing to be waited for, it is a thing to be achieved." — William Jennings Bryan
Detailed Information
Type:     Retail

Building SF:  6,000

Facilities:

This high-profile property includes .885 oak-shaded, level acres plus an approximately 6,000-square-foot building, suitable for office or retail space. Sits at a busy crossroads in booming Hinesville GA, on the edge of Fort Stewart, the largest U.S. Army Base east of the Mississippi River. An easy walk from the Liberty County Courthouse and other government offices, across the street from McDonald's and a busy gas station. A must-see for any business seeking retail or professional property in one of the Savannah area's fastest-growing communities. Call Dean Burnette at (912) 349-0940 for more details.

Financing:

The seller is willing to finance 10% of the purchase price.

Current Property Expenses:

Building is currently occupied with owner's business and a commercial space is rented.

Location Description:

This property is located on one of the busiest intersections in booming Hinesville GA, which borders the biggest Army base east of the Mississippi, and is part of the growing Savannah MSA. A shaded, .885-acre, back-fenced, level lot with room to grow and add highway access through adjacent lots for sale. Close to I-95, with easy access to Savannah, northeast Florida, and coastal South Carolina.

Current and Prior Use:

Currently the owner operates a business from the building on the land however, much of the land is vacant and suitable for parking, and/ or expansion. Call Dean Burnette at (912) 349-0940 for more information.
"Progress always involves risks. You can't steal second base and keep your foot on first." — Frederick Wilcox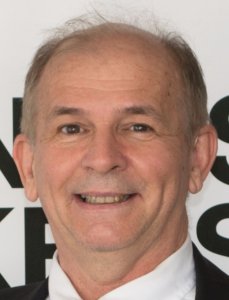 Asking Price:     $488,000
Price/Sq. Ft.:     N/A
NOI:     N/A
Building SF:     6,000
FF&E:     N/A
Year Built:     N/A