Home Décor & Window Treatment Store 
Presented at $198,900
Business for Sale
Want to buy the ideal Window Treatment & Home Décor Store in Savannah, GA?
Best Business Brokers is presenting a Ready-Made Designer Draperies; Custom Draperies; Shades & Blinds; Designer Fabrics; Upholstery Fabrics; Furnishings; Lamps & Mirrors; Drapery Hardware this is an established business for your consideration!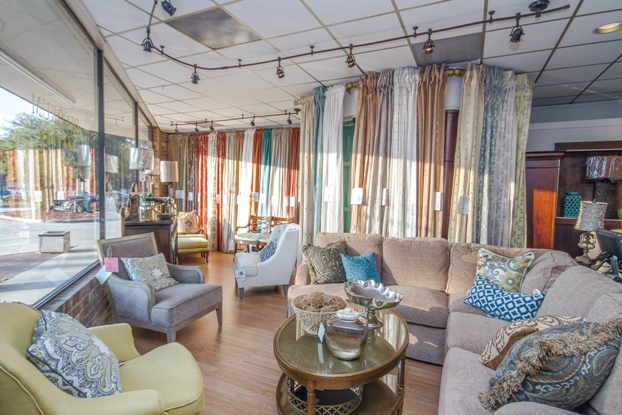 It's not because things are difficult that we dare not venture. It's because we dare not venture that they are difficult." — Seneca
What sets this business apart from its competition?
Location, great service, website, referrals, affiliations, history…   This successful business has Savannah's largest and best selection of sought after ready-made Designer draperies and drapery hardware. The showroom is in an excellent location, close to restaurants, offices, banks, and retail shopping. This shopping center is the natural hub for Savannah's most affluent communities (The Landings, Isle of Hope, Dutch Island, Westbrook, etc.).  The store has great visibility and walk-in traffic from popular restaurants in the same shopping center. An excellent website also brings window treatment customers from nearby cities. This businesses excellent reputation draws clientele from referrals as well. "Our happy customers often refer others to us"- "We pride ourselves on our great customer service".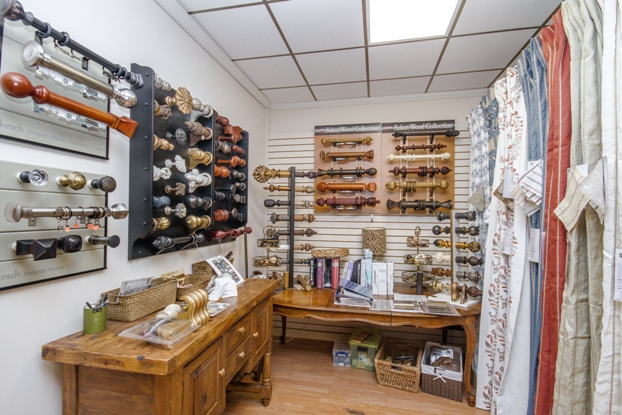 "I am always doing that which I cannot do, in order that I may learn how to do it." — Pablo Picasso
What unique opportunities does this established business offer for the next owner?
Savannah, SCAD, Landings, Isle of Hope… Savannah demographics are a great fit for a window treatment & home décor store specializing in window treatments. Outside sales could be initiated, using local decorators, designers and local SCAD designers as commission salespeople, bringing products to clients for in-home window treatment, fabric or furnishings consultations.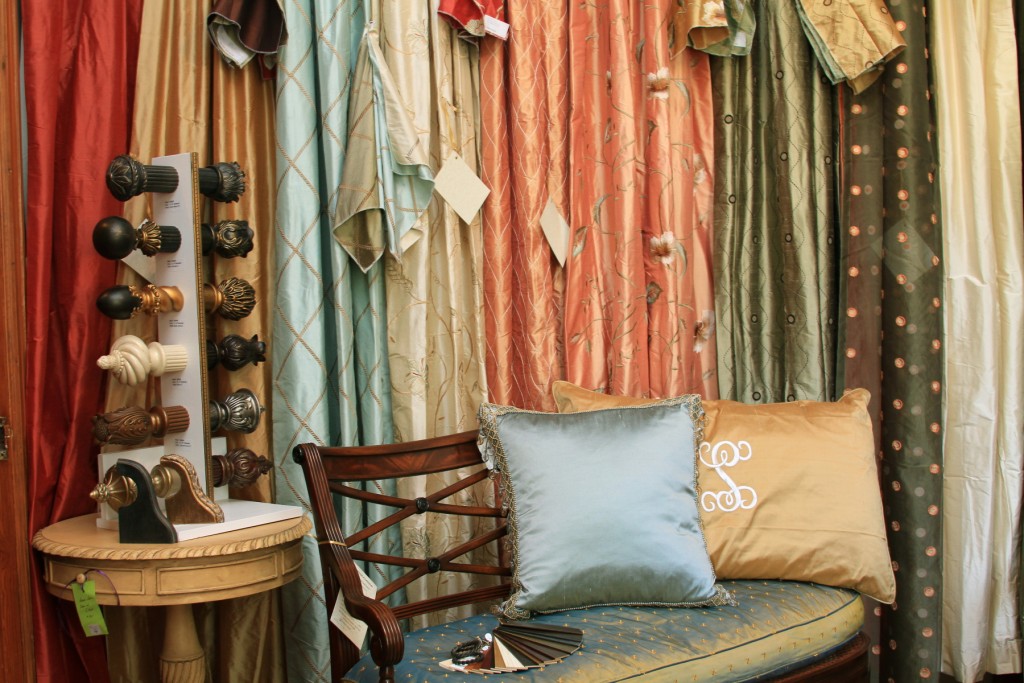 "And the day came when the risk to remain tight in a bud was more painful than the risk it took to blossom." — Anais Nin
What unique opportunities does this area offer?
The Savannah area is a very strong and growing economy with military, tourism, ports and manufacturing being all growth industries strengthening our local economy….   Savannah also draws retiring homeowners from all over the country seeking the moderate climate, scenic waterways, and pristine golf communities. As EVERY homeowner needs window treatments, this business offers all types, with products to meet any budget. Don't just take our word for it watch this short video presented by the Savannah Harbor-Interstate 16 Corridor Joint Development Authority – Savannah Area Business Video Link
This business is highly regarded among its customers, vendors and employees –  this has been attested to in reviews on social media like Houzz.
The human story behind this business describes some of the attributes to their success. The seller is a professional Interior Designer who moved back home to Savannah after a long & successful career in Atlanta. She realized that Savannah didn't have a good source for beautiful designer drapery, and certainly no source for designer ready mades. So she opened this business a few years ago to meet that need. Their reputation grew as a premier window treatment & home décor store and customers began referring them to their friends and business associates. They have expanded into a retail location large enough to beautifully showcase their products.
"Do not be too timid and squeamish about your actions. All life is an experiment. The more experiments you make the better." — Ralph Waldo Emerson
What's in it for the new owner?
This is an established business that has had a consistent and progressive growth that should continue and improve with the right new owner. This is a business poised for continued growth and high profile success! Increasing the showroom open days from 3 days a week to 5 or 6 days a week can also add to the bottom line for the new owners! This window treatment & home décor store showroom has great untapped potential.
What makes this business worth $198,900.00? 
The inventory – extensive collection of product samples, equipment, great reputation, vendor established relationships, potential to grow the business, networking, contractors, real estate agent referrals, designer referrals, internet… The seller will be willing to be one of the new owner's outside sales designers who brings their clients to the store to purchase window treatments, etc.  Other designers may also do this also  a commission sales basis if asked.
Reason for selling – The seller has a health issue, and wants to retire from retail business.
When you take risks you learn that there will be times when you succeed and there will be times when you fail, and both are equally important. Ellen DeGeneres
FINANCIAL INFORMATION
After you have met with sellers, toured the facilities and we have received the sellers permission to share the information. 3 Years tax returns, Balance sheets, year to date P&L will be made available to prospective buyers.
Only those who play win. Only those who risk win. History favors risk-takers. Forgets the timid. Everything else is commentary. Iveta Cherneva
Selling Price $198,900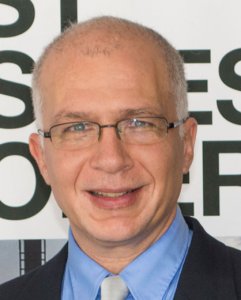 1.  Gross Income 2015 – $286,355
2. FF&E – $54,000 FF&E includes furnishings, art, mirrors, lamps and accessories; 3 computer stations; printers, etc.; showroom, conference, fabric room and office furnishings. The van is a 2005 Ford Econoline Cargo Van with approximately 60,000 miles (one owner)
3. Inventory value at cost – $24,000
4. Build Out/leasehold Improvements $25,000
5. Lease Rate –  $2,300/mo   2,300 sqft
6. Lease Expiration Date – TBD
7. Support/training provided –   Yes
8. Year Established – 2012
9. Number of employees –
Full Time  –  1
Part Time –  0
Hours: Monday-Wednesday; 10 a.m. to 5 p.m. 
Thursday-Sunday; Closed