Profitable Lighting Maintenance Repair Company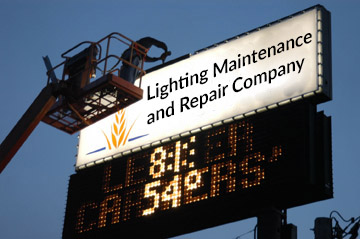 Savannah, GA (Chatham County)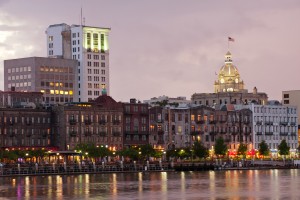 If you are not willing to risk the unusual, you will have to settle for the ordinary. Jim Rohn
Own this Savannah Service Business
This is a profitable Lighting Maintenance Repair Company / electrical company in southeast GA that services a niche market and has no significant competition within 50 miles. This company specializes in sign and outdoor lighting repair and maintenance.
This company has been in business for 29 years.
They service all kinds of commercial lighting, including parking lot lighting and LED conversions. They also provide sign cabinet and pole painting, exit and emergency signage, and risk management notification.
This Lighting Maintenance Repair Company is a home-based business that has very low overhead and can be relocated anywhere in Southeast GA.  All that is needed is parking for the truck/lift and about 500 square feet of storage space for inventory.
Competition: Virtually none in the area. Local electrical vendors do not specialize in repair and maintenance, nor do they offer the additional services provided by this Lighting Maintenance Repair Company.
Growth & Expansion:  Due to the owners' health the company has been forced to decline a significant amount of work, causing it to run at about 40% capacity. An ambitious new owner can easily tap this backed-up demand as well as the unmet need in the region for repair and maintenance services.
What unique opportunities does this area offer?
The Savannah area is a very strong and growing economy with military, tourism, ports and manufacturing being all growth industries strengthening our local economy.   Don't just take our word for it watch this short video presented by the Savannah Harbor-Interstate 16 Corridor Joint Development Authority – Savannah Area Business Video Link.
The first step toward success is taken when you refuse to be a captive of the environment in which you first find yourself. Mark Caine
What are some of the benefits of buying an existing business? 
A proven concept – Buying an established business is less risky. As a buyer you already know the process or concept works. Sure, business plans and income projections look great on paper, with an existing business, you already know the actual performance of the business. You can look at the tax returns, profit and loss statements, etc.
The company's brand – The ongoing benefits of any marketing or networking the prior owner has done will transfer to you. Existing relationships – with the purchase of an existing business, you will buy an existing customer base and vendor base.
An immediate focus – When you buy a business, you can start working immediately and focus on improving and growing the business without delay.
Trained employees in place – One of the most valuable and important assets of an existing company is the people. With the right team in place, just about anything is possible and you will have an easier time implementing growth strategies.
Cash flow – Typically, a sale is structured so you can cover the debt service, take a reasonable salary and have some left over to take the business to the next level. Start-ups could take a year or more to achieve a positive cash flow.
Existing licenses and permits – Licenses can be difficult to obtain, and it may be difficult to learn all the types of licenses and permits you need. Existing businesses have learned and acquired what is required. It turns into a matter of transferring those into your name.
Training by the seller – Often the seller will help you in the learning process. You benefit from their trial and error. An owner can show you the ropes of the business, introduce you to everybody and make sure it's a smooth transition.
Think big and don't listen to people who tell you it can't be done. Life's too short to think small. Tim Ferriss
Lighting Maintenance Repair Company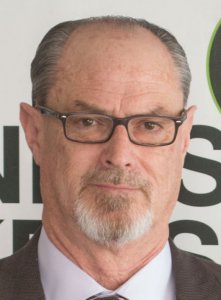 Inventory: Included in asking price 
Employees: 1
Furniture, Fixtures, 
& Equipment (FF&E): Included in asking price
Support & Training: As needed up to 3 months.
Reason for Selling: Retirement
Asking Price: $299,000
Cash Flow: $105,829
Gross Revenue: $245,922
FF&E: $76,000
Inventory: $9,000